Testimonials
"I love to help people to achieve their purpose. That purpose, in turn, allows others to achieve.
Here are a few words from clients, with my humble gratitude."
– Julie McCombe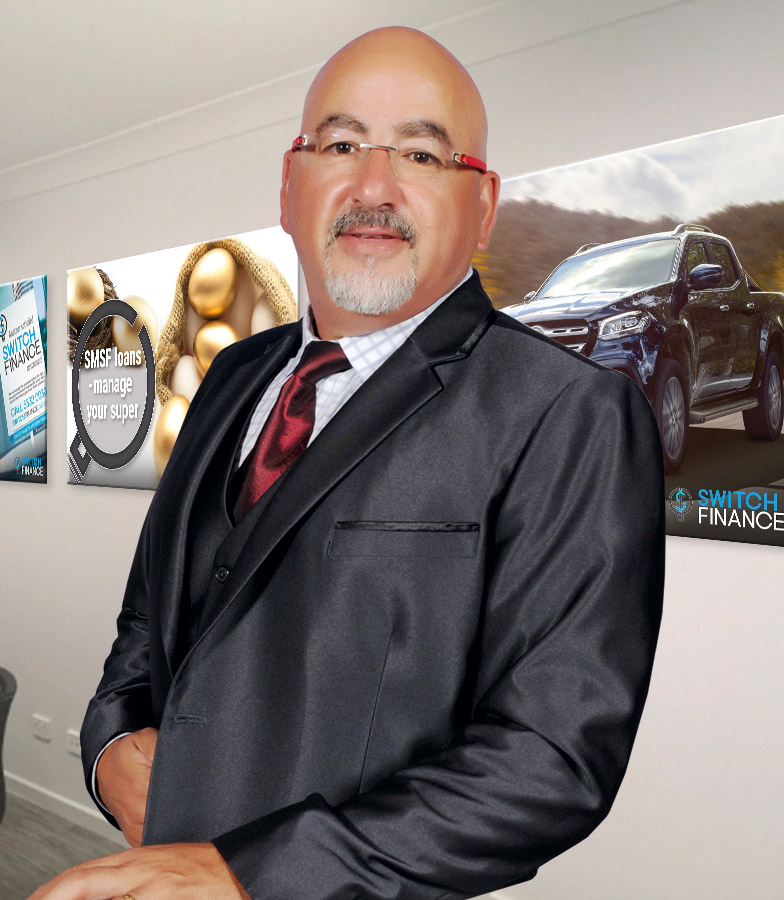 Ray Dib
"Julie was recommended to me to assist with setting up a new brand which was something very alien to me. Wow I've learnt a lot since then! The service started with the creation of a business name and logo, then Facebook, LinkedIn and Twitter followed by my website re-brand and development. Assistance with trademarking, signage for office and vehicle and promotional wear. The result has been great and the service end to end, and thanks for your patience with my ongoing naive questions."
SWITCH COMMERCIAL FINANCE
FOLIOPRO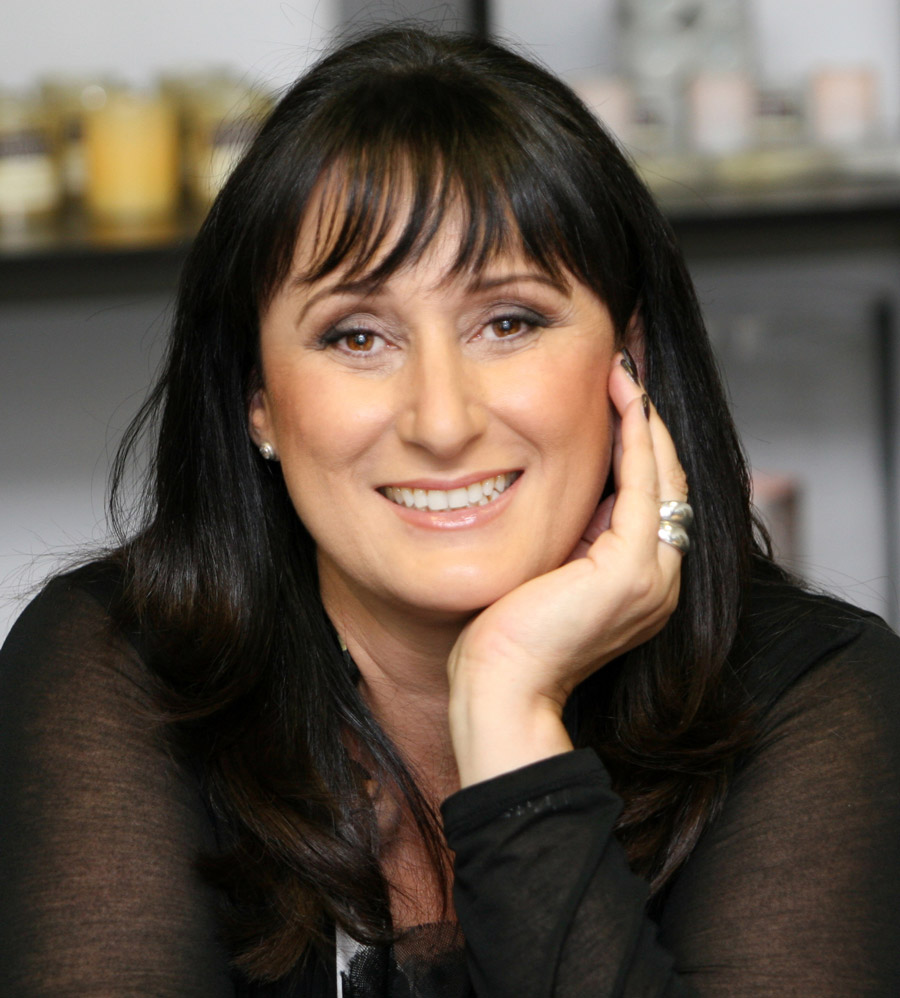 Lisa Carrick
"I've always been one to believe that things happen for a reason, but I must admit I do regret we didn't engage Julie's expertise the first opportunity we had. Julie is one of those very rare individuals who, like a chameleon, can adapt her style to her client's brand positioning and partner with them on their journey to success. Julie is passionate about delivering the best results for her clients, and her articulate, caring, insightful way of navigating a path of continuous improvement underpins her natural talent and incredible tenacity for getting the job done, and done well. Julie's contribution has been business critical and integral to the success of our team."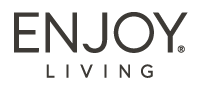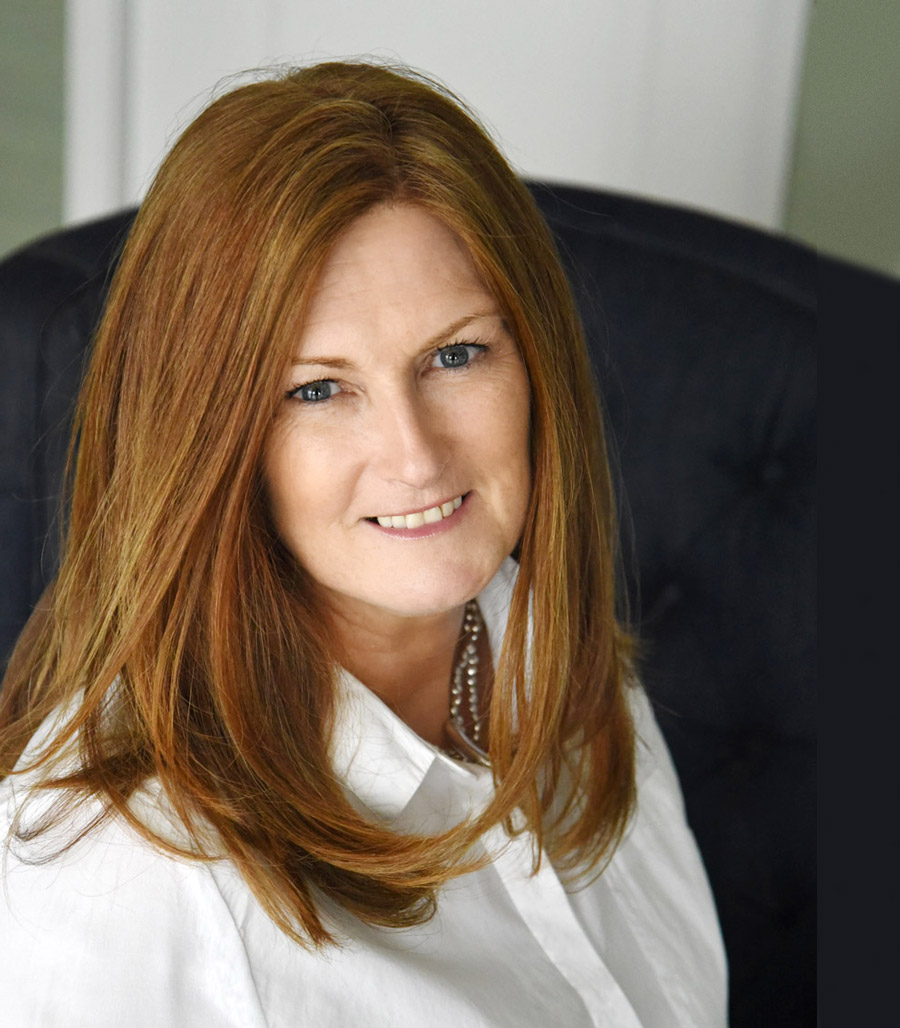 Vanessa Wood
"In short, Julie is a remarkable talent. She is indeed blessed with an innate gift to be both technically at the "top of her game" whilst also managing to instill an enviable level of creativity into her projects. In my case, she fully appreciated my lack of technical know how and showed patience and understanding during our collaboration. Explanations were clear, proving that Julie also insists on keeping up with every latest technical innovation. It puts her at the forefront of her industry.
Creative solutions came thick and fast and rarely were they altered, such is her ability to get it right 'first time'. Needless to say, this is both cost saving and crucial in maintaining deadlines."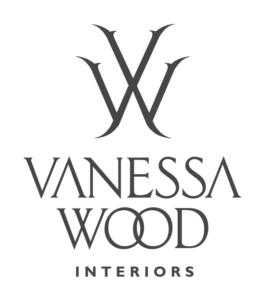 Vic Sabados
"Julie is our go to for all things design and digital from branding, graphic design and website design and maintenance. No job is too big or too small and Julie always seems to be able to fit us in with our "urgent" work. If you are looking for a creative and reliable marketing professional that delivers high quality outcomes on time and on budget, then Julie and Stubborn Creative should be your go to as well. I can't recommend Julie highly enough."
GOOD LIFE RV & LIFESTYLE RESORTS
DUNDOWRAN INDUSTRIAL PARK
PARKHURST TOWN CENTRE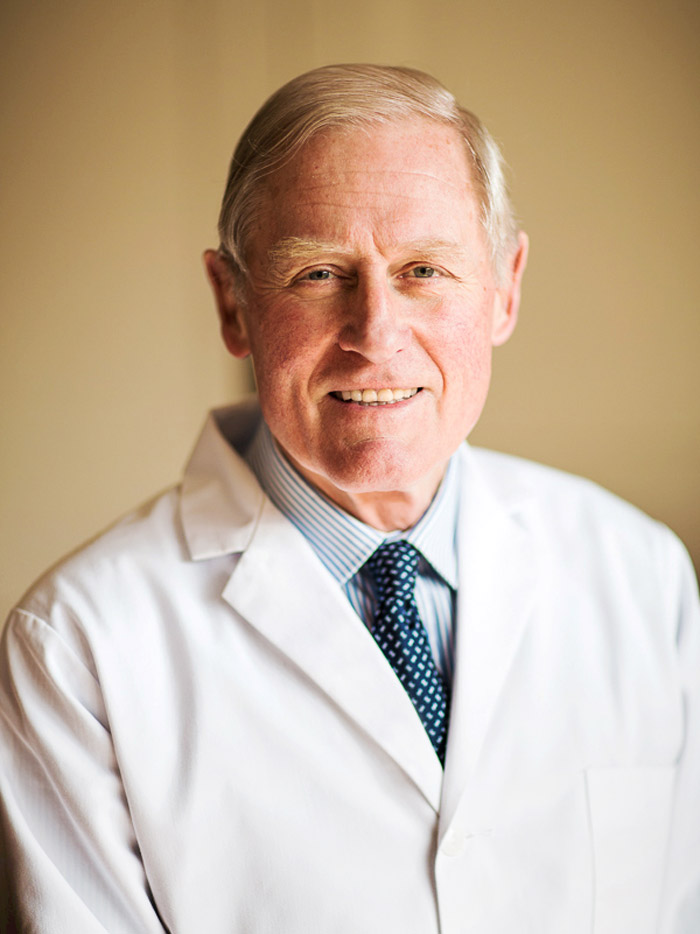 Penel McCarthy
THE PERFUME CONNECTION
"Julie McCoy Graphic Design has worked with The Perfume Connection and our team for more than 6 years. In the early stages of our company's growth, Julie's assistance was an essential part of our logo development and branding, as well as providing countless in-store promotional materials and direct-mail initiatives. Julie's capabilities and talents surpassed those of most agencies or graphic design houses, and her ability to out source printing for the right price was an integral part of our business needs. Julie posses an amazing talent for her field, once briefed, her creative ideas were succinct and imaginative. Deadlines are always met, and a high level of professionalism is exhibited both within our company structure, and externally on our company's behalf. Julie is clearly capable of taking any graphic design initiative from planning stage to complete execution, including liaising between photographers, printers, publishers, media and shop fitting. Personally, Julie is an effective communicator who holds herself to very high standards. Julie is savvy within her industry and her business acumen is one of which others could learn from. We thoroughly enjoy working with Julie and we intend on enjoying the benefits of her quality for a long time!"
Tony Williams
PIZZ-A-CAKE
"My friends at Zarraffa's Coffee recommended Graphic Artist Julie McCoy. Julie developed a striking brand for Pizzacake with the caption 'simple wood fired perfection' and the caption captured the model and the challenge beautifully.
Since the beginning I have found Julie to be very professional in her approach and understanding, in control of the purpose and direction of the brand and despite her busy schedule dedicated to the needs of people like me. Her vision is to be admired and her passion for a 'job well done' remains consistently strong. I have the utmost confidence any work undertaken by Julie will be completed on time and presented exactly how it should be. I have no hesitation in recommending her services."
Aaron Turner-Jones
THINKING CAP STUDIOS
"I've had the good fortune to work in conjunction with Julie in the delivery of a mutual client's website. Her execution and attention to detail is of extremely high calibre and her creative skill as a designer and communicator is first class. I would not hesitate in recommending Julie, or her company to anyone seeking professional and well thought out creative services."
Walter Burt
BLACK RIVER CO. SHANGHAI
"Julie brings meticulous craftsmanship together with wild creativity in combinations that enhance the final products. We have to date worked together on three product lines, in support of our mutual clients. We now look for openings in her schedule to recommend her to our other clients, because her work simply makes us look better."
Janelle Watson-Evans
"I absolutely loved working with Julie in the development of a professional and creative website for my brand. My brand is not particularly easy to classify. Julie was able to navigate my story and aesthetic, and very successfully build a multi-layered digital platform which I feel truly represents me.
Her knowledge of the digital world and how to create a beautiful and functional website is second to none. And most importantly, with her knowledge of SEO. We achieved a strong organic ranking the week of launch.
Julie does not compromise on the level of quality and integrity in everything she does, whether that be in the design of a website and or brand building. She always listens, is very patient, and has a fantastic 'can-do' attitude. She is highly efficient when completing programmed tasks and is very passionate about delivering the best possible outcome for her client. I highly recommend Julie for all your digital business, logo, and branding requirements."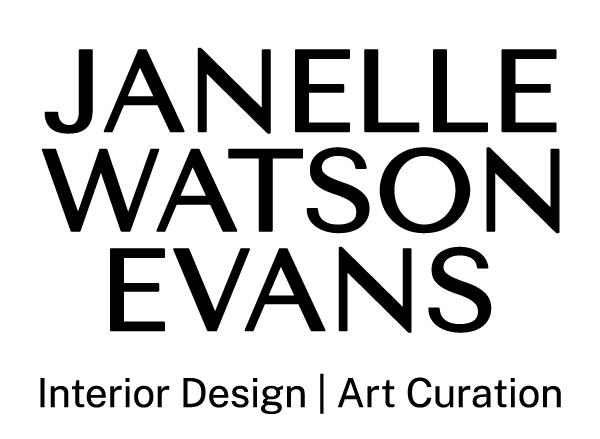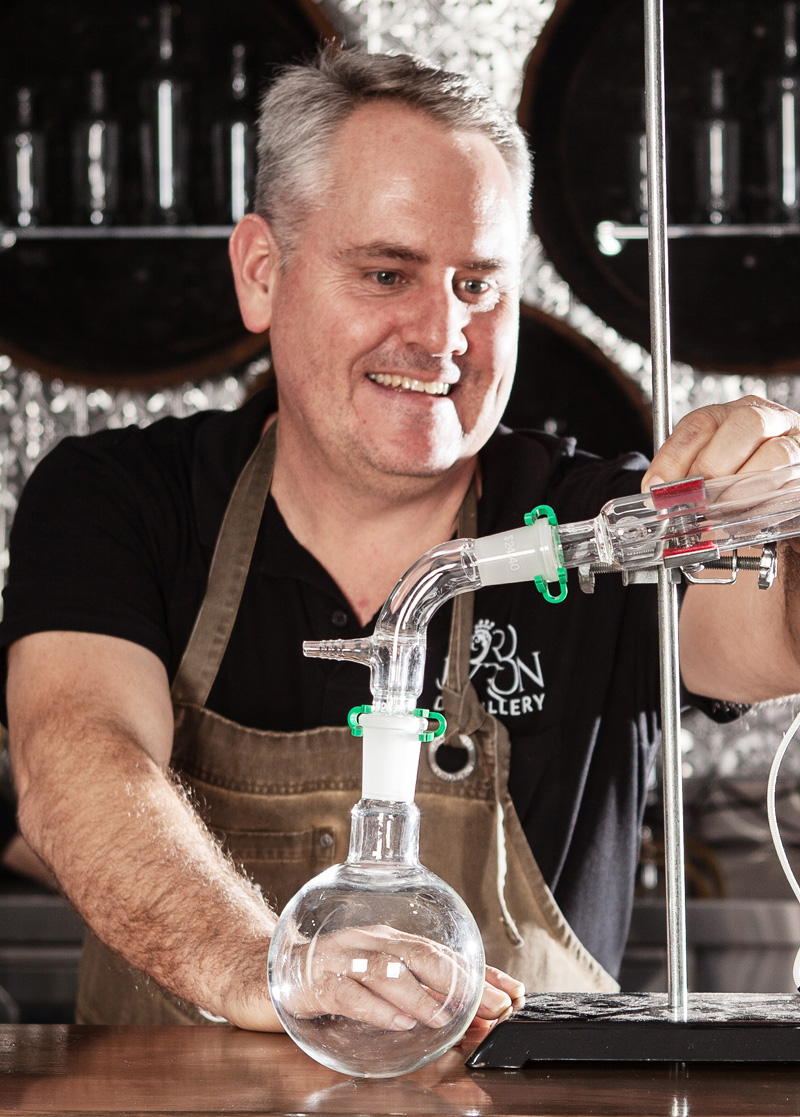 Brian Restall
"We had used Julie's experience in much larger businesses previously for graphic design work only as part of a larger project team. When we started our own family business she was the natural choice. I continue to be impressed by the energy, passion and experience Julie brings to our business. Working with Julie is like having an experienced business partner working with you. She cares about your business and has a depth of experience in graphic design, branding, marketing and web design that adds real value.
Vogue Magazine UK came to us as a result of the website Julie created with us and when we told them we were/are a startup they were in disbelief, such is the quality of Julie's work."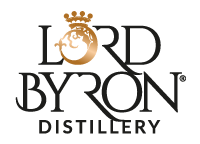 PRIVATE ENERGY PARTNERS
CAPE BYRON MANAGEMENT
Kym-Maree Spence
"I could not recommend Julie at Stubborn Creative highly enough. Julie's easy-going manner, precise and efficient communication, along with her unique creative style, never ceases to amaze me.
Feeling a little lost in the webpage design and brand development side of the new business, I was not certain who to turn to. Stubborn Creative was one of three companies suggested to me. As soon as I opened their webpage, I knew Stubborn Creative was right for us and they did not disappoint! We continue to utilise a number of their services, two years later.
If you have not taken the opportunity to make contact with Julie at Stubborn Creative, I can only say, you are missing out!"

Graham Budinger
"Julie has been an integral part of our communications team since we started to work together in 2013. It's critical for all companies to have an external brand expert that can identify areas of improvement, which, as business owners, we are sometimes 'too close' to the business to be able to recognise. Julie has exceptional knowledge and experience working with branding, and always is there challenging our thought process in the best interests of our business. Our recent brand guidelines work being an outstanding document which ensures our branding is consistent externally and internally within the business."

SIGNAL PROMO/EVENTS
SIGNAL ADVANTAGE
SIGNAL EDUCATION
PROMO SIGNAL
ECO FRIENDLY PROMO PRODUCTS
NAMEBADGES.COM.AU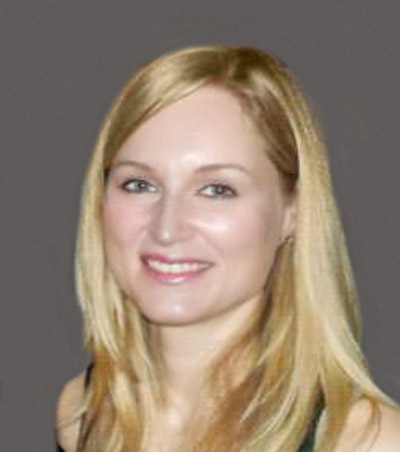 Nicolle Edwards
"Firstly I wanted to say a heartfelt thanks for all that you have done for me and for RizeUp. Your branding is incredibly eye catching and so professional and your attention to detail is meticulous. Thank you for caring so much about RizeUp and the profile and spending so much of your time creating all our assets which I'm sure you have noticed we continue to use daily!"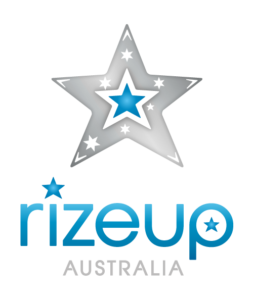 ASSIST A SISTA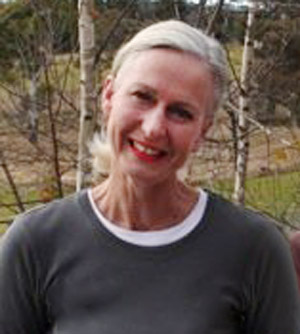 Maureen Gardner
"Very rarely does one find a true professional that you can completely trust with your brand/brief – let alone a person that is fun to work with and able to deliver to deadline! So several years ago when I was fortunate enough to find Julie McCoy to do work on my graphic and website design, I was ecstatic! Due to Julie's expert eye for detail and dedicated approach to her work, I have always felt I can relax in the knowledge that everything will be perfectly executed and thoroughly checked and delivered on time, on budget. Her expertise in production ensures every job that goes to the printer has been carefully screened to ensure there are no delays or unexpected surprises and at all times she takes a very personal interest in your objectives as a client. I am naturally very happy to commend her work to anyone seeking a creative and professional designer, who also has a sound understanding of budget management. "

TATLER EVENTS CORPORATE, ROYAL QUEENSLAND SHOW, FEAST OF BROADBEACH, MAGIC MILLIONS, IMG, RED CROSS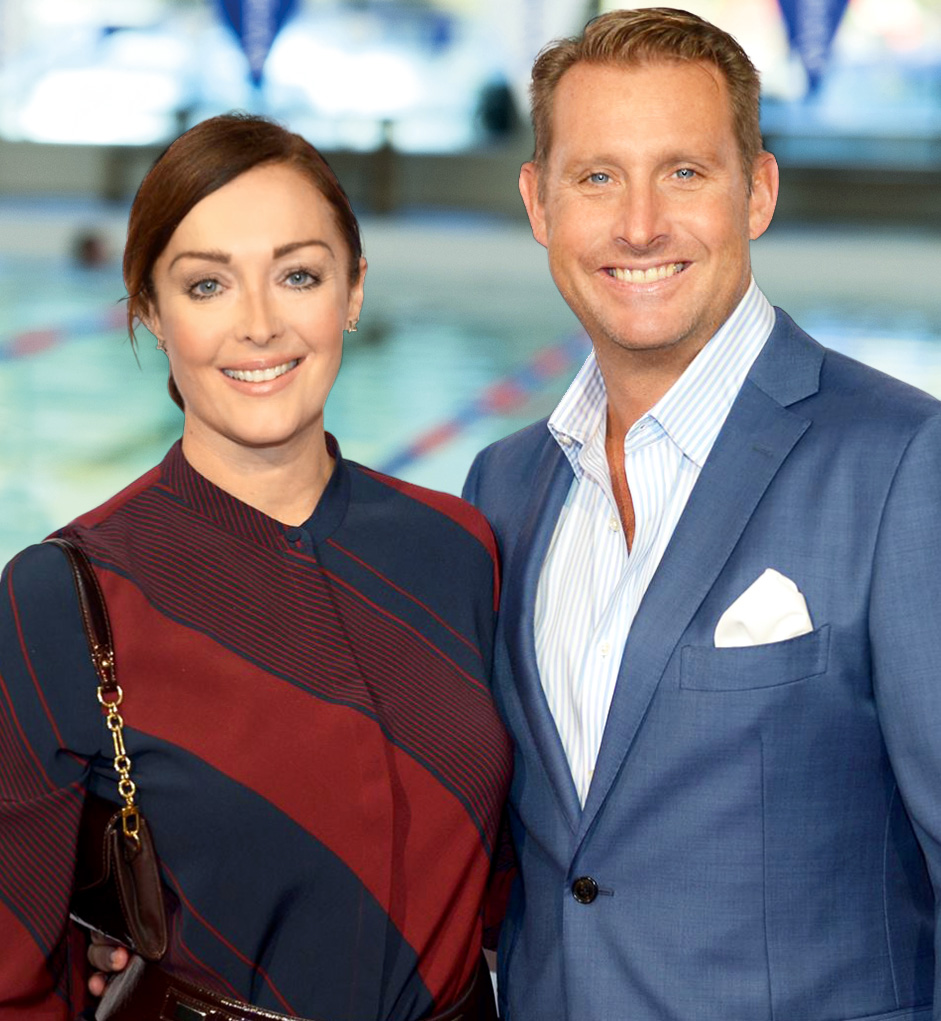 Karen & Andrew Baildon
"Julie has been instrumental in taking our business to the next level. We have been extremely fortunate to have Julie as an integral part of our business, with all aspects including brand development, web development, business proposals, stationary, forms, marketing and promotional materials, social media avenues and customer support. Julie has been an incredible force to work with and a very positive influence with our growth. She is very aware of individual clients needs and deadlines. She has an incredible work ethic, really cares and is the ultimate professional. We would be happy to recommend her for any stage of your business's growth."
SUPERFISH SWIM SCHOOLS
JETTS PACIFIC PINES
JETTS COOMERA
JETTS PIMPAMA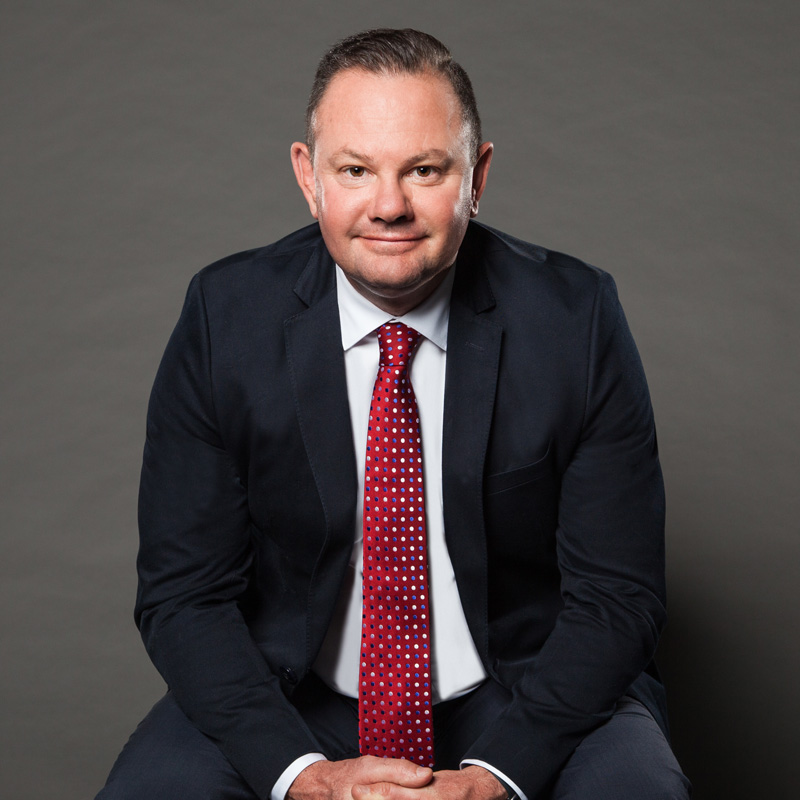 Rod Macleod
"I would just like to thank you for all the creative, fantastic work, patience and assistance that you have afforded the AHC Limited team. We just simply could not have achieved all of the projects we have ongoing, without you. A short note but many, many thanks for the great work you are providing. Exciting times for us and your work helps to inspire us and gives us the strength to achieve our goals."
GOOD LIFE RV & LIFESTYLE RESORTS
DUNDOWRAN INDUSTRIAL PARK
PARKHURST TOWN CENTRE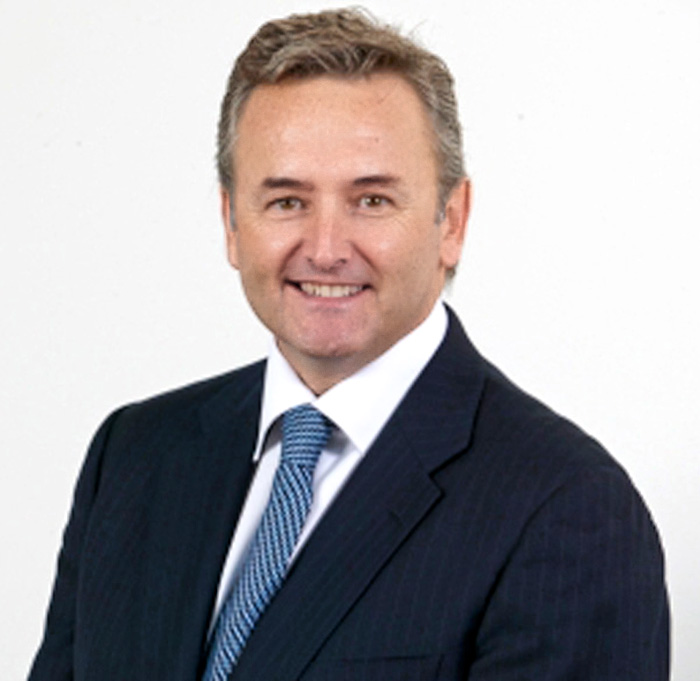 David Scaysbrook
"We have used Julie exclusively on several new company launches since 2008 which were all demanding assignments. She offers a refreshing alternative to her over-priced and lavish competitors. She is intuitive, direct and incredibly efficient. Perhaps most importantly, she takes the time to understand your business and listen well to ensure she differentiates you from the crowd. As a result, we have found her services very good value for money. We cannot recommend her more highly."

QUINBROOK PARTNERS
PRIVATE ENERGY PARTNERS
CLIMATE INFRASTRUCTURE PARTNERS
CLIMATE INVESTMENT PARTNERS
RIVER DRIVE GROUP
CAPE BYRON MANAGEMENT
ENERGY TRADE
Martin Stepien
"I have been working with Julie on a number of projects over the past few years and all have been AMAZING!
Julie has a lot of experience and passion in what she does and will definitely exceed your expectations.
Highly recommend!"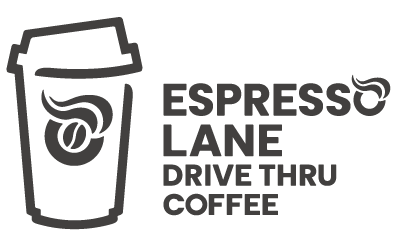 VIRTUAL RETAIL FOOD SOLUTIONS
HELLO GROUP (POLAND)
TELE BOX (POLAND)
Martin Warner
HOME INSTEAD
"Julie McCoy has played an important role in the development of the Home Instead Senior Care branding. She quickly understood our business needs and responded with a range of creative options. Julie is supremely professional, efficient and organised. The quality of her work demonstrates an ongoing commitment to our business whilst her personality and grasp of our market dynamics makes it a pleasure to work with her."
Donna Close
FERTILITY GOLD COAST
"Julie managed our transition through several image changes, her work was exemplary!!! She is amazing to work with, great ideas and extremely professional. Julie offers a complete branding solution. We are extremely grateful to her."
(Dr Timothy O'Dowd, Dr Michael Fynn, Dr Andrew Cary, Dr Benjamin Bopp, Dr Miriam Lee & Dr Gary Swift)
Clive Thompson
X-TC X-TREME COURT
"Julie in a phrase: 'Actions speak louder than words.' Julie is an exceptionally creative, pro-active and free thinker, who conceptualises and creates on tap. Plant the seed of what you're looking for, and your inbox will fill up with great images, text ideas and concepts for your brand. From Point of Sale, to Website Ideas, to Experiential Concepts, Julie can, and more importantly WILL, provide the platform for a great campaign. For XTC Sport Ltd [UK], Julie being based in Australia is also great, because she's ahead in time zones, I normally wake up to the type of problems I want from Julie; the sequence of events is normally 'Is this ok for you?', I say 'yes' – it goes live. It has been great working with Julie, and I plan on doing it a lot more."
Pat McCarthy
THE PERFUME CONNECTION
"I have always valued the passion, zeal, professionalism and incredible attention to detail that you applied to bring your commercial briefs 'to life'. It was clearly evident in all the work you did for Zarraffa's over the years, just as it was in your similar role developing and growing The Perfume Connection brand. Well done!"
Steve Coling
MAGNASCAN
"I have worked with Graphic Designers and Design Agencies around the world, including Saatchi and Saatchi, for over 20 years, and would rate Julie McCoy's work amongst the best of them."
Chris Gardner
CATALYST HOSPITALITY MANAGEMENT
"I have utilised Julie McCoy's services on many projects involving brand development, logo and website design and artwork for printed material including in-house collateral and external advertising. I have always found Julie to be highly creative with the ability to ensure branding and artwork is well suited for its target audience. She is very efficient in meeting tight deadlines and takes a good deal of care in ensuring the material she produces is both accurate and complete. I have no hesitation in recommending Julies services to any business or company that is looking for highly effective graphic design input."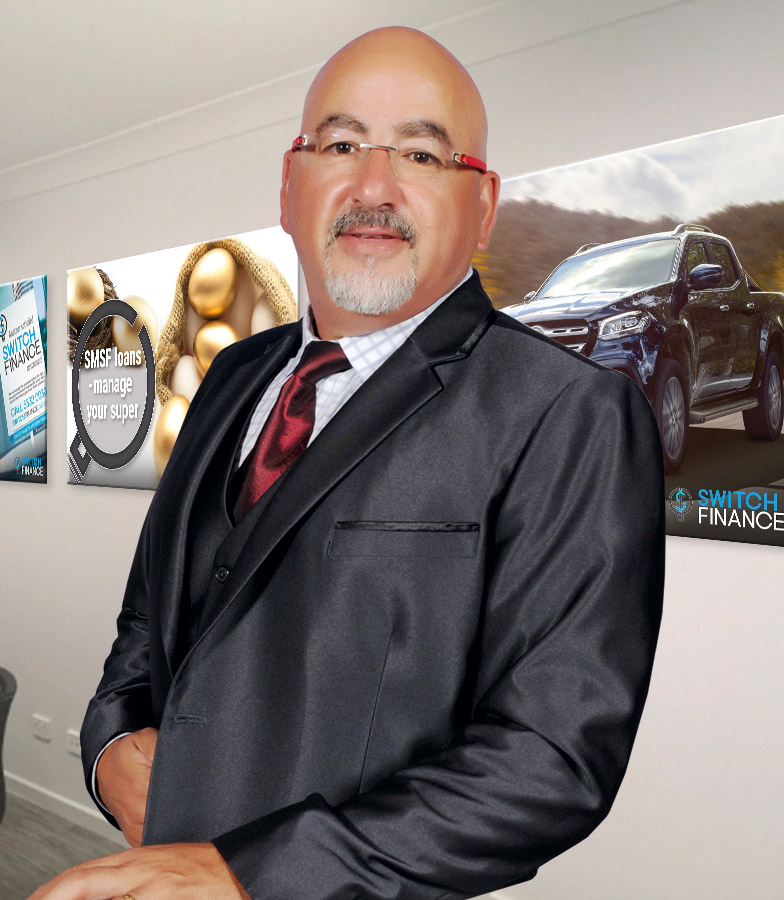 Ray Dib
"Julie was recommended to me to assist with setting up a new brand which was something very alien to me. Wow I've learnt a lot since then! The service started with the creation of a business name and logo, then Facebook, LinkedIn and Twitter followed by my website re-brand and development. Assistance with trademarking, signage for office and vehicle and promotional wear. The result has been great and the service end to end, and thanks for your patience with my ongoing naive questions."
SWITCH COMMERCIAL FINANCE
FOLIOPRO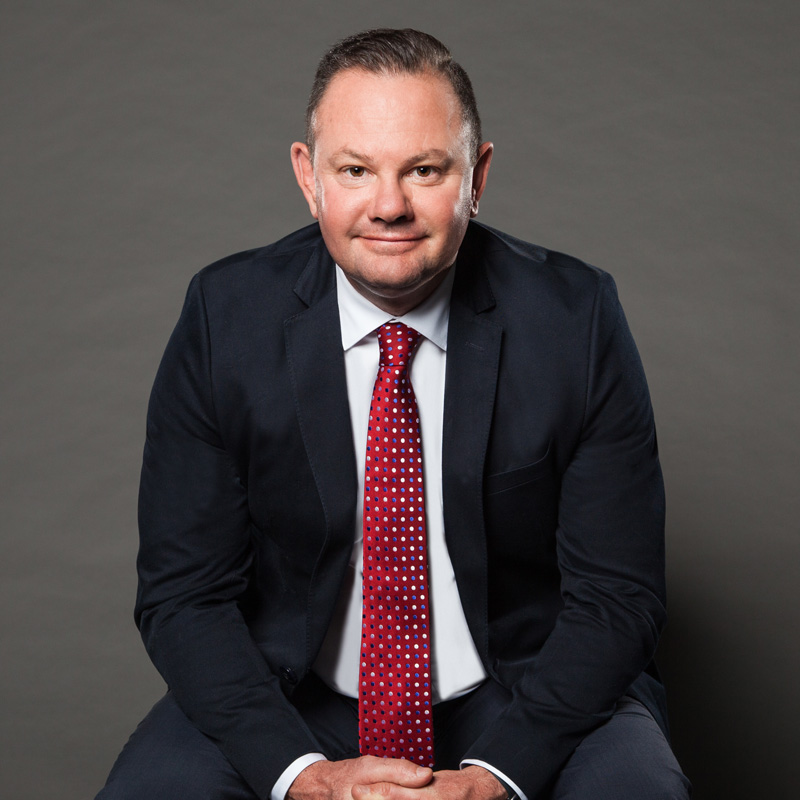 Rod Macleod
"I would just like to thank you for all the creative, fantastic work, patience and assistance that you have afforded the AHC Limited team. We just simply could not have achieved all of the projects we have ongoing, without you. A short note but many, many thanks for the great work you are providing. Exciting times for us and your work helps to inspire us and gives us the strength to achieve our goals."
GOOD LIFE RV & LIFESTYLE RESORTS
DUNDOWRAN INDUSTRIAL PARK
PARKHURST TOWN CENTRE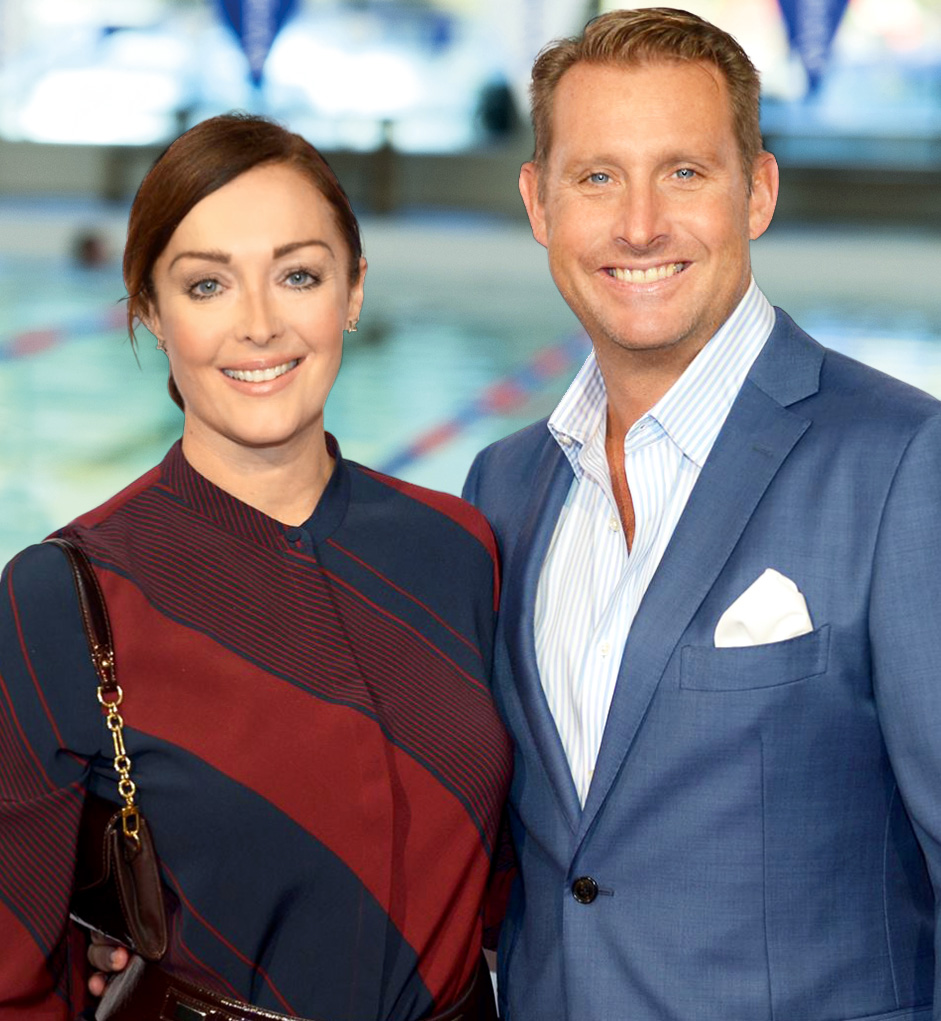 Karen & Andrew Baildon
"Julie has been instrumental in taking our business to the next level. We have been extremely fortunate to have Julie as an integral part of our business, with all aspects including brand development, web development, business proposals, stationary, forms, marketing and promotional materials, social media avenues and customer support. Julie has been an incredible force to work with and a very positive influence with our growth. She is very aware of individual clients needs and deadlines. She has an incredible work ethic, really cares and is the ultimate professional. We would be happy to recommend her for any stage of your business's growth."
SUPERFISH SWIM SCHOOLS
JETTS PACIFIC PINES
JETTS COOMERA
JETTS PIMPAMA
Lisa Carrick
"I've always been one to believe that things happen for a reason, but I must admit I do regret we didn't engage Julie's expertise the first opportunity we had. Julie is one of those very rare individuals who, like a chameleon, can adapt her style to her client's brand positioning and partner with them on their journey to success. Julie is passionate about delivering the best results for her clients, and her articulate, caring, insightful way of navigating a path of continuous improvement underpins her natural talent and incredible tenacity for getting the job done, and done well. Julie's contribution has been business critical and integral to the success of our team."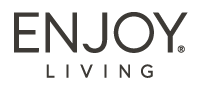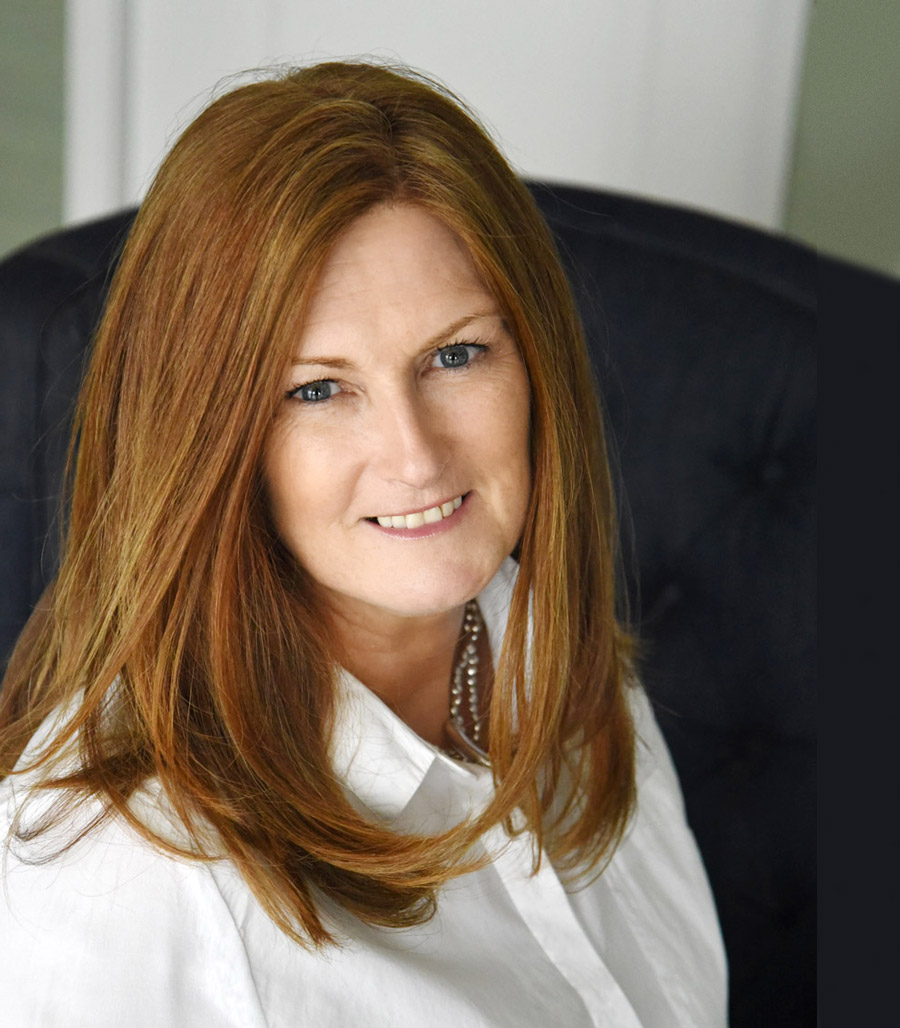 Vanessa Wood
"In short, Julie is a remarkable talent. She is indeed blessed with an innate gift to be both technically at the "top of her game" whilst also managing to instill an enviable level of creativity into her projects. In my case, she fully appreciated my lack of technical know how and showed patience and understanding during our collaboration. Explanations were clear, proving that Julie also insists on keeping up with every latest technical innovation. It puts her at the forefront of her industry.
Creative solutions came thick and fast and rarely were they altered, such is her ability to get it right 'first time'. Needless to say, this is both cost saving and crucial in maintaining deadlines."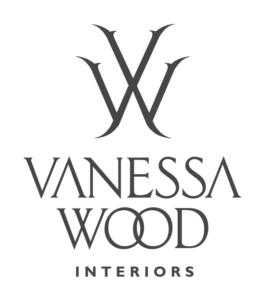 Janelle Watson-Evans
"I absolutely loved working with Julie in the development of a professional and creative website for my brand. My brand is not particularly easy to classify. Julie was able to navigate my story and aesthetic, and very successfully build a multi-layered digital platform which I feel truly represents me.
Her knowledge of the digital world and how to create a beautiful and functional website is second to none. And most importantly, with her knowledge of SEO. We achieved a strong organic ranking the week of launch.
Julie does not compromise on the level of quality and integrity in everything she does, whether that be in the design of a website and or brand building. She always listens, is very patient, and has a fantastic 'can-do' attitude. She is highly efficient when completing programmed tasks and is very passionate about delivering the best possible outcome for her client. I highly recommend Julie for all your digital business, logo, and branding requirements."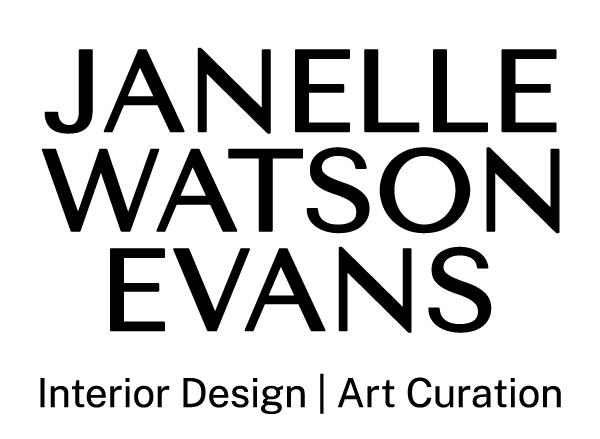 Graham Budinger
"Julie has been an integral part of our communications team since we started to work together in 2013. It's critical for all companies to have an external brand expert that can identify areas of improvement, which, as business owners, we are sometimes 'too close' to the business to be able to recognise. Julie has exceptional knowledge and experience working with branding, and always is there challenging our thought process in the best interests of our business. Our recent brand guidelines work being an outstanding document which ensures our branding is consistent externally and internally within the business."
SIGNAL PROMO/EVENTS
SIGNAL ADVANTAGE
SIGNAL EDUCATION
PROMO SIGNAL
ECO FRIENDLY PROMO PRODUCTS
NAMEBADGES.COM.AU
Vic Sabados
"Julie is our go to for all things design and digital from branding, graphic design and website design and maintenance. No job is too big or too small and Julie always seems to be able to fit us in with our "urgent" work. If you are looking for a creative and reliable marketing professional that delivers high quality outcomes on time and on budget, then Julie and Stubborn Creative should be your go to as well. I can't recommend Julie highly enough."
GOOD LIFE RV & LIFESTYLE RESORTS
DUNDOWRAN INDUSTRIAL PARK
PARKHURST TOWN CENTRE
Kym-Maree Spence
"I could not recommend Julie at Stubborn Creative highly enough.
Julie's easy-going manner, precise & efficient communication, along with her unique creative style, never ceases to amaze me.
Feeling a little lost in the webpage design and brand development side of the new business, I was not certain who to turn to. Stubborn Creative was one of three companies suggested to me. As soon as I opened their Webpage, I knew Stubborn Creative was right for us & they did not disappoint! We continue to utilise a number of their services, two years later.
If you have not taken the opportunity to make contact with Julie at Stubborn Creative, I can only say, you are missing out!"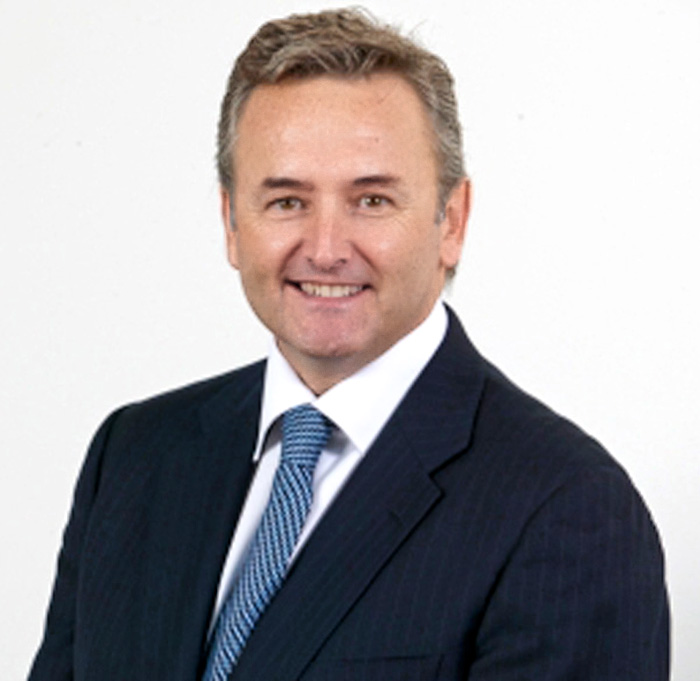 David Scaysbrook
"We have used Julie exclusively on several new company launches since 2008 which were all demanding assignments. She offers a refreshing alternative to her over-priced and lavish competitors. She is intuitive, direct and incredibly efficient. Perhaps most importantly, she takes the time to understand your business and listen well to ensure she differentiates you from the crowd. As a result, we have found her services very good value for money. We cannot recommend her more highly."
QUINBROOK PARTNERS
PRIVATE ENERGY PARTNERS
CLIMATE INFRASTRUCTURE PARTNERS
CLIMATE INVESTMENT PARTNERS
RIVER DRIVE GROUP
CAPE BYRON MANAGEMENT
ENERGY TRADE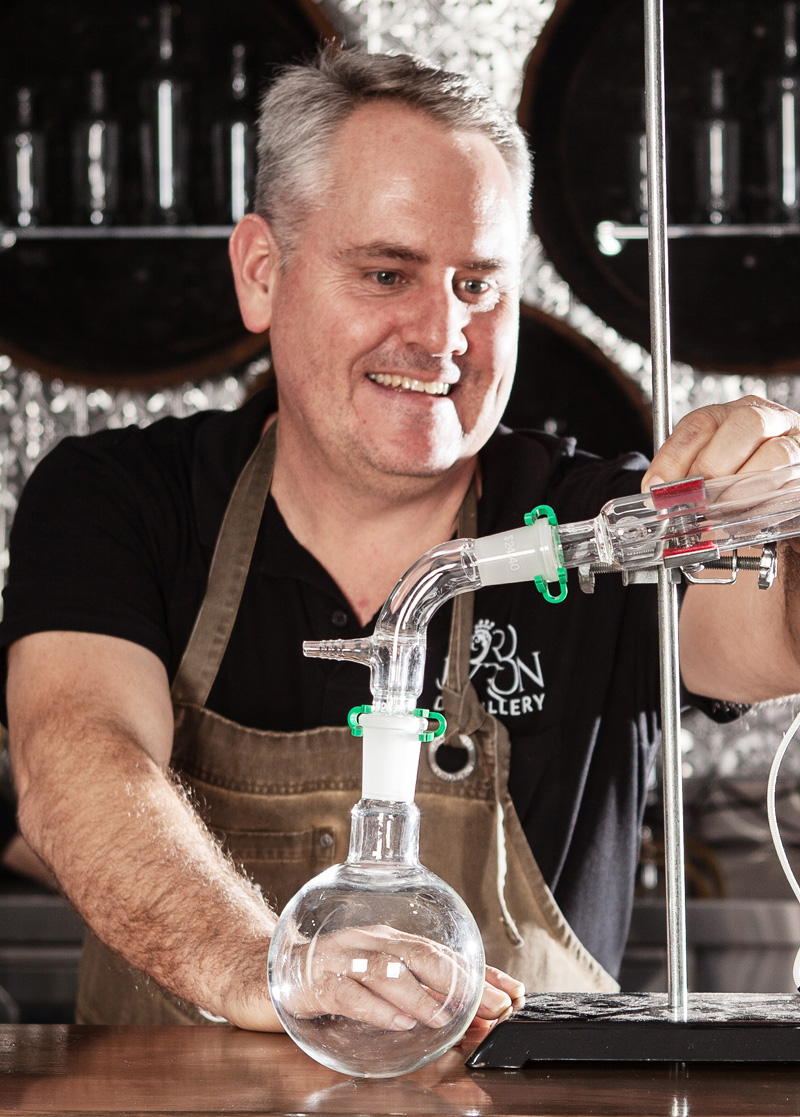 Brian Restall
"We had used Julie's experience in much larger businesses previously for graphic design work only as part of a larger project team. When we started our own family business she was the natural choice. I continue to be impressed by the energy, passion and experience Julie brings to our business. Working with Julie is like having an experienced business partner working with you. She cares about your business and has a depth of experience in graphic design, branding, marketing and web design that adds real value.
Vogue Magazine UK came to us as a result of the website Julie created with us and when we told them we were/are a startup they were in disbelief, such is the quality of Julie's work."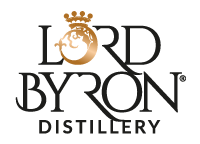 PRIVATE ENERGY PARTNERS
CAPE BYRON MANAGEMENT
Martin Stepien
"I have been working with Julie on a number of projects over the past few years and all have been AMAZING!
Julie has a lot of experience and passion in what she does and will definitely exceed your expectations.
Highly recommend!"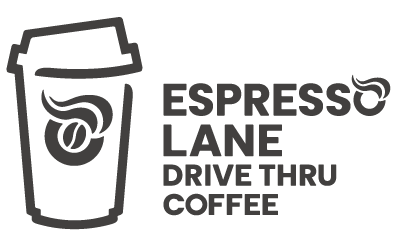 VIRTUAL RETAIL FOOD SOLUTIONS
HELLO GROUP (POLAND)
TELE BOX (POLAND)
Nicolle Edwards
"Firstly I wanted to say a heartfelt thanks for all that you have done for me and for RizeUp. Your branding is incredibly eye catching and so professional and your attention to detail is meticulous. Thank you for caring so much about RizeUp and the profile and spending so much of your time creating all our assets which I'm sure you have noticed we continue to use daily!"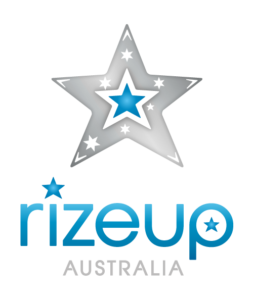 ASSIST A SISTA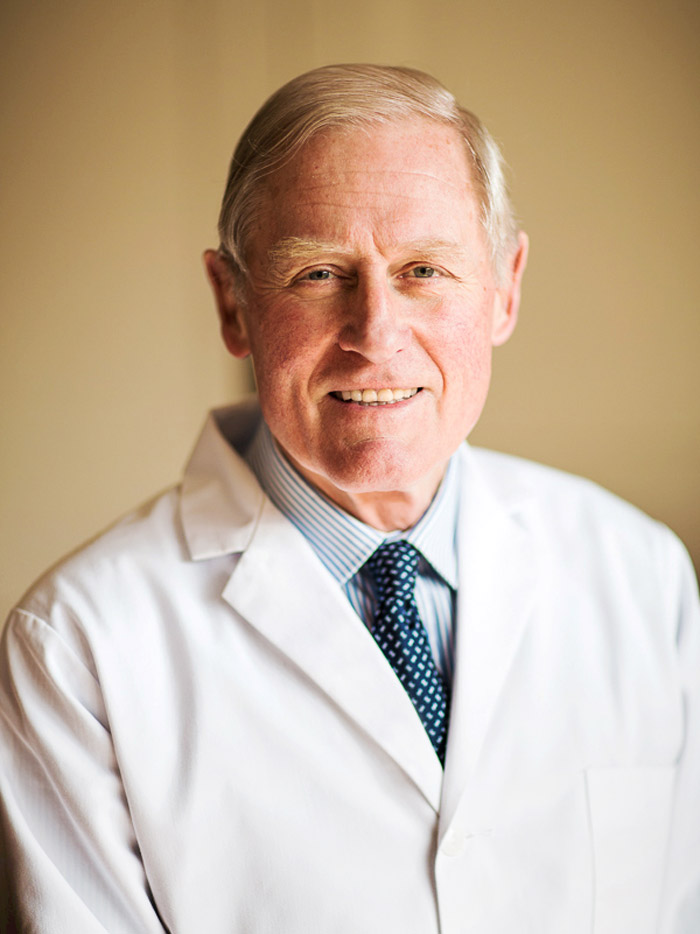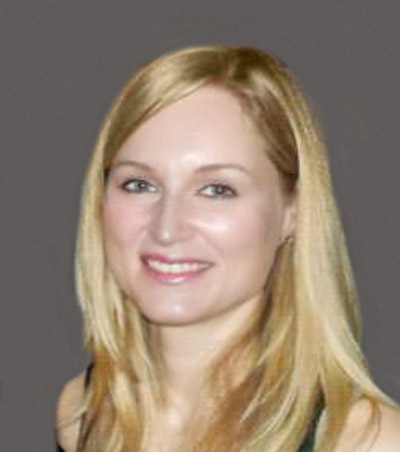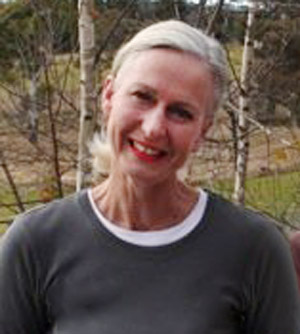 Maureen Gardner
"Very rarely does one find a true professional that you can completely trust with your brand/brief – let alone a person that is fun to work with and able to deliver to deadline! So several years ago when I was fortunate enough to find Julie McCoy to do work on my graphic and website design, I was ecstatic! Due to Julie's expert eye for detail and dedicated approach to her work, I have always felt I can relax in the knowledge that everything will be perfectly executed and thoroughly checked and delivered on time, on budget. Her expertise in production ensures every job that goes to the printer has been carefully screened to ensure there are no delays or unexpected surprises and at all times she takes a very personal interest in your objectives as a client. I am naturally very happy to commend her work to anyone seeking a creative and professional designer, who also has a sound understanding of budget management. "

TATLER EVENTS CORPORATE, ROYAL QUEENSLAND SHOW, FEAST OF BROADBEACH, MAGIC MILLIONS, IMG, RED CROSS
Martin Warner
HOME INSTEAD
"Julie McCoy has played an important role in the development of the Home Instead Senior Care branding. She quickly understood our business needs and responded with a range of creative options. Julie is supremely professional, efficient and organised. The quality of her work demonstrates an ongoing commitment to our business whilst her personality and grasp of our market dynamics makes it a pleasure to work with her."
Penel McCarthy
THE PERFUME CONNECTION
"Julie McCoy Graphic Design has worked with The Perfume Connection and our team for more than 6 years. In the early stages of our company's growth, Julie's assistance was an essential part of our logo development and branding, as well as providing countless in-store promotional materials and direct-mail initiatives. Julie's capabilities and talents surpassed those of most agencies or graphic design houses, and her ability to out source printing for the right price was an integral part of our business needs. Julie posses an amazing talent for her field, once briefed, her creative ideas were succinct and imaginative. Deadlines are always met, and a high level of professionalism is exhibited both within our company structure, and externally on our company's behalf. Julie is clearly capable of taking any graphic design initiative from planning stage to complete execution, including liaising between photographers, printers, publishers, media and shop fitting. Personally, Julie is an effective communicator who holds herself to very high standards. Julie is savvy within her industry and her business acumen is one of which others could learn from. We thoroughly enjoy working with Julie and we intend on enjoying the benefits of her quality for a long time!"
Pat McCarthy
THE PERFUME CONNECTION
"I have always valued the passion, zeal, professionalism and incredible attention to detail that you applied to bring your commercial briefs 'to life'. It was clearly evident in all the work you did for Zarraffa's over the years, just as it was in your similar role developing and growing The Perfume Connection brand. Well done!"
Donna Close
FERTILITY GOLD COAST
"Julie managed our transition through several image changes, her work was exemplary!!! She is amazing to work with, great ideas and extremely professional. Julie offers a complete branding solution. We are extremely grateful to her."
(Dr Timothy O'Dowd, Dr Michael Fynn, Dr Andrew Cary, Dr Benjamin Bopp, Dr Miriam Lee & Dr Gary Swift)
Chris Gardner
CATALYST HOSPITALITY MANAGEMENT
"I have utilised Julie McCoy's services on many projects involving brand development, logo and website design and artwork for printed material including in-house collateral and external advertising. I have always found Julie to be highly creative with the ability to ensure branding and artwork is well suited for its target audience. She is very efficient in meeting tight deadlines and takes a good deal of care in ensuring the material she produces is both accurate and complete. I have no hesitation in recommending Julies services to any business or company that is looking for highly effective graphic design input."