Website Design, Development
and Management
Julie McCombe's first website development project was in 2000, building the inaugural static HTML website for The Perfume Connection, quickly followed by the Zarraffa's Coffee inaugural website.
Julie combines brand development expertise with outstanding front end design and best-practice technical development skills and has a proven track record for creating functional websites with the 'wow' factor.
We've created websites for Gold Coast, National and UK clients.
Website Design
Impactful website design that complements a client's brand and mission. Ideal for clients with totally custom platforms managed by in-house IT teams, we provide draft layouts, copywriting/editing, image editing, product photography, font specs and colour palette.
Website Design and Development
Complete design and development service with over 20 years of experience. We create engaging, responsive websites that give a client's potential customer the confidence to take the next step.
Focus is on brand recognition, company mission and vision, targeting the right audience demographics and maximising organic ranking.
e-Commerce
From simple PayPal buttons, WooCommerce on WordPress to Shopify, we can create and manage a client's online store. 
Facebook and Instagram Shopping Integration
SEO
The goal is to achieve organic search engine ranking with best practice optimisation from the outset. Secure hosting with automated regular SSL/TLS certificate renewal, page title and file name protocols, image alt tags and metadata, custom meta description for each page, image optimisation, google integration, social integration, link building, keyphrase research and integration with copywriting.
Integration
Social media account set-up and website integration (Facebook, Instagram, Twitter, Pinterest, YouTube, LinkedIn, etc.). Social share icons – allow users to quickly promote your website for you.
Google Analytics, Google Developer Console, Google Business/Maps and Google ReCaptcha set-up and integration.
Electronic Direct Mail Marketing set-up (ThinkMail, MailChimp and Shopify), and campaign design, with back-links to website.
Premium Hosting and Management
Stubborn Creative partners with Thinking Cap Studios Brisbane to offer premium, secure website hosting and technical support.
Basic Business Annual Hosting (for smaller sites with updates and site troubleshooting billed on a needs basis)  or Monthly Maintenance Plans with hosting, plugin/theme/WordPress updates and basic troubleshooting included.

Janelle Watson Evans Website Development
STUBBORN CREATIVE SCOPE: Logo design, website design, image editing, copy writing, site development, Google analytics creation and integration, Google My Business creation, social media integration, website management.
PLATFORM: WordPress
HOSTING: Thinking Cap Studios
INDUSTRY: Interior Design | Art Curation | Film, TV, Theatre Staging
Vanessa Wood Interiors Website Development
STUBBORN CREATIVE SCOPE: Website design, image editing, graphic design, site development, Google analytics creation and integration, Google My Business creation, social media integration, management
PLATFORM: WordPress
HOSTING: Thinking Cap Studios
INDUSTRY: Interior Design | Refurbishment (Commercial, Resort, Residential) Enjoy Living Website Development
STUBBORN CREATIVE SCOPE: Website design, image editing, image rendering, video editing, photography, graphic design, site development including tailored reseller locator with over 500 resellers, Google analytics creation and integration, Google My Business creation, Field Folio creation and integration, ISSUU catalogue creation and integration, social media integration, management
PLATFORM: WordPress
MANAGED HOSTING & SUPPORT PARTNER: Thinking Cap Studios
INDUSTRY: Retail  | Importation | Distribution | Wholesale
Chris Nyst Books Website Development
STUBBORN CREATIVE SCOPE: Website development, graphic design. 
PLATFORM: WordPress
MANAGED HOSTING & SUPPORT PARTNER: Thinking Cap Studios
INDUSTRY: Author | Law Nyst Legal Website Development
STUBBORN CREATIVE SCOPE: 25 pages, 200+ posts website rebuild, redesign and development, graphic design. 
PLATFORM: WordPress
MANAGED HOSTING & SUPPORT PARTNER: Thinking Cap Studios
INDUSTRY: Law
Switch Finance Website Development
STUBBORN CREATIVE SCOPE: Website design, image editing, graphic design, site development, Google analytics creation and integration, Google My Business creation, social media set up and integration, management
PLATFORM: WordPress
MANAGED HOSTING & SUPPORT PARTNER: Thinking Cap Studios
INDUSTRY: Finance – Mortgage Broking | Investment Lending Superfish Swim Schools Website Development
STUBBORN CREATIVE SCOPE: 19 page, 50+ posts website design, development and management, copy writing, image editing, image rendering, video editing, video production, graphic design, Google Analytics, Google Business, Google Console setup and management, social media setup and integration. 
PLATFORM: WordPress
MANAGED HOSTING & SUPPORT PARTNER: Thinking Cap Studios
INDUSTRY: Sport, Leisure & Fitness
Leask Racing Website Development
STUBBORN CREATIVE SCOPE: Website design, development and management, copy writing, image editing, video editing, graphic design, Google Analytics, Google Business, Google Console setup and management, social media setup and integration. 
PLATFORM: WordPress
HOSTING: Thinking Cap Studios
INDUSTRY: Sport AHC Limited Website Development
STUBBORN CREATIVE SCOPE: Website design, image editing, copy editing and writing, graphic design, site development, social media creation and integration, management
PLATFORM: WordPress
HOSTING: Thinking Cap Studios
INDUSTRY: Construction | Development | Commercial Property Management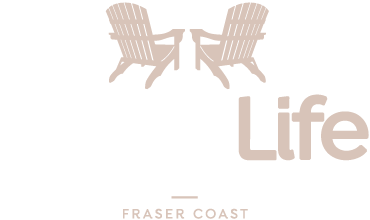 Good Life RV & Lifestyle Resorts Website Development
STUBBORN CREATIVE SCOPE: Website design, image editing, copy editing and writing, region facilities location finder, site development, Google integration, social media creation and integration, management
PLATFORM: WordPress
HOSTING: Thinking Cap Studios
INDUSTRY: Over 50s Community Housing by AHC Limited
Dundowran Industrial Park Website Development
STUBBORN CREATIVE SCOPE: Single page website design and development, image editing, graphic design,  copy editing, Google analytics integration, Google My Business creation, site management
PLATFORM: WordPress
HOSTING: Thinking Cap Studios
INDUSTRY: Industrial/Commercial Land Subdivision by AHC Limited
Baildon Group
STUBBORN CREATIVE SCOPE: Website design and development, image editing, graphic design, copy writing, Google integration, site management
PLATFORM: WordPress
HOSTING: Thinking Cap Studios
INDUSTRY: Sport, Fitness, Leisure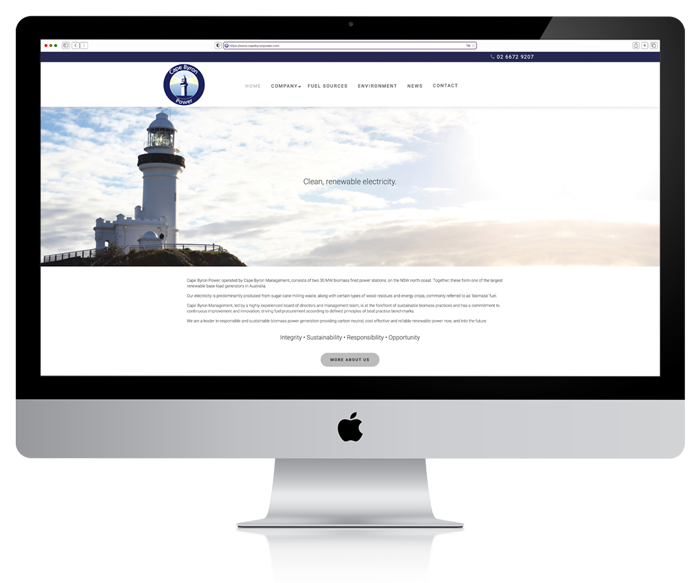 Cape Byron Power
STUBBORN CREATIVE SCOPE: Website design and development, image editing, graphic design, copy writing, Google analytics integration, Google My Business creation, site management
PLATFORM: Static HTML
HOSTING: Thinking Cap Studios
INDUSTRY: Renewable Energy